This is my tenth pack of 10 PLR articles in the huge niche of Personal Development!- Each article also has its own quote image, great for social media sharing! 
You may call it 'self improvement', 'goal achievement', 'motivation' or 'inspiration', but they work all the same, and it really is a massive niche! If you're looking for content that's good to go, then you've come to the right place!
I wrote these 10 articles myself, but I also created the quote images to go with them. I put the backgrounds together, put the words together, and took all the photos myself – that's how I can *guarantee* they are safe for you to use, because they're my photos to licence in the first place 😉
Quote images really are great – they do a lot of heavy lifting! They can be shared around to generate publicity, and of course they can be used in the end product too.
The articles can be used pretty much how you want – blog posts, email series, compile into reports, turned into videos, used as lessons for coaching or memberships, and those images help with all of those!
I'll cover the rights in a moment, as well as letting you see a sample, but before that
let's go over the titles –
*******************************
– Stop Talking Yourself Out Of Your Opportunities! (806 words)
– Good Or Bad, Your Now Is Not Your All. (835 words)
– Are You A Self Improvement Stick In The Mud?  (990 words)
– You Often Meet Your Fate On The Road You Took To Avoid It (910 words)
– As you Make Plans For The Long Term, Don't Ignore The Close Up Stuff! (657 words)
– If You Want To End Up Having Done Lots, The Thing You Need To Start… (908 words)
– Go Somewhere To Soak In A Big Old View Of Nature… (1080 words)
– We Are Such Stuff As Dreams Are Made On. (969 words)
– Don't Overthink It. (953 words)
– Do You Like You?  (894 words)
**********************************
If you add them all up, that's a total of 9,002 words, which we could probably call 9000 between friends, right? Now, it's clear that word count is not the 'be all and end all' when it comes to quality, but since some PLR sellers will have each article coming in at around 500 words, for my 10 articles to come to 9000 words – That's a fair old chunk!
If the titles seem cumbersome, that's because I have basically used the same words from the article's image to give you an idea of the quote image – you can make the title zingier than that! 😉
Talking about the images, here are thumbnails of the images you'll get with this pack:
(you can click on each one to see the full image)
You may be wondering what the price is, but before I come to that, let's look at the rights:
You may NOT use them with my name attached.
You may NOT pass on or sell on the rights.
That's it! Apart from that you can do as you wish!
I did say I'd let you see a sample – not a generic sample of my writing, but an actual sample from *this* pack! Here it is –
**********************sample***********************

Stop Talking Yourself Out Of Your Opportunities!

806 words

I'm taking another look at the personal development point in another quote image, and this one's all about the talking…

Stop talking yourself out of your opportunities.

That photo of a summer sunset doesn't get taken by itself. The coming together of the time slot and good weather are there fairly regularly, not all the time but fairly regularly, so it's an opportunity that's not exactly rare. Nevertheless, it's an opportunity that still has to be taken advantage of.

It wouldn't be too hard to talk ourselves of that kind of opportunity.

In this case, it was just a photo trip. Nice, but not earth shattering in the big scheme of things. It's something so many of us can be guilty of though, and here's the thing, we can be just as bad when it *does* come to the big things in life can't we!

Going out on a first date, getting married, taking that promotion or new job offer, trying a new hobby or a trip to another country – we talk ourselves out of opportunities over and over again.

Why is this? Why do we do it, and what can we do about it?

Well, it may sound obvious, but the main reason we do it, is fear.

Fear of the unknown, fear of change, fear of work involved, fear of financial issues, fear of not being good enough. Fear.

It stops us.

The other main reason we talk ourselves out of opportunity is purely laziness – we just can't be bothered, and would rather just stick with what we've got, even if we know full well that we'd prefer to take advantage of the opportunity!

Seems bizarre doesn't it, but it's a real malaise in society.

The good news is, that because it's us doing it to ourselves with our self talk, we can get around it by using, yes you guessed it, different self talk.

Fear can stop us in our tracks, can stop us from taking opportunities, but fear is merely our imagination of the future.

In her excellent book 'Feel the Fear and Do It Anyway', Susan Jeffers covers the point that we can look back on many many occasions in our life when we thought something would be bad, but looked back after the event and found ourselves saying 'oh that wasn't as bad as I thought it would be'.

I recognised this when I read it, and I'm sure you can recognise it when you read it now.

Once we recognise it, we can use it our advantage – when we next feel fear about the unknown, particularly relating to an opportunity, we can ask ourselves if we are likely to look back and realise the fear was unnecessary. If we think we will, we can work to bypass the fear, and this means that instead of talking ourselves out of opportunities, we start talking ourselves *into* them instead.

Powerful. Massively powerful.

As for getting past the laziness? Well, that comes down to choice, our intention. If we are happy with the lazy option ,with letting opportunities pass us by, then there's nothing wrong with that Per Se, but oh, it's a waste isn't it?

Isn't it a waste, of a chance that others might not have? A waste of chances to expand our horizons, to broaden our mind, to soak up new experiences, to *live*?

Isn't it better to take an approach of intention? An approach then when an opportunity comes along, we'll take it and see what happens. Yes, it might be hard work, yes it might not turn out quite how we thought, but we'll be certain of the knowledge that we *won't* look back and wonder 'what if..?'

It takes practice to change this habit of talking yourself out, because self talk is something that can drip drip away at us. If we leave it unchecked, or unanalysed, it surely will do too, and even if we do start to recognise and analyse it, the strength of the habit formed over years is not something that we can simply flick a switch and change overnight.

That's ok, the time it takes to change the habit is part of the process. The fact it might take some time is no reason not to start, and in fact if we use the time it might take as the reason for not starting, guess what we're doing? Yes, we're talking ourselves out of *another* opportunity, the opportunity for personal development!

So, think about how you've reacted to the opportunities in your life – the ones that have come and gone, the ones still to come, and the ones in front of you right now! Isn't it time you stopped talking yourself out of them? Try it, it can change your life, it can transform it.

*************end sample******************** 
So you can see the quality of the writing, these articles are not some rag tag words cobbled together on the back streets of Hurry Up Central! (plus you can see that it's content that will stand the test of time as it's not time specific)
You can also see the image included, and why they are so handy to compliment the content – don't forget the essential step of putting your website at the bottom of the images before you use them! I can do that for you if you wish.
Ok, so the price?
Well, you've seen the titles, you've seen a sample, including image quote to go with it, you've seen the very liberal rights allowed. Let's talk about the price…
The price is –
$17
No need to mess about, I think that's a steal!
So for $17, hit the button and snap up 10 articles with images, written by me, in the massive personal development field…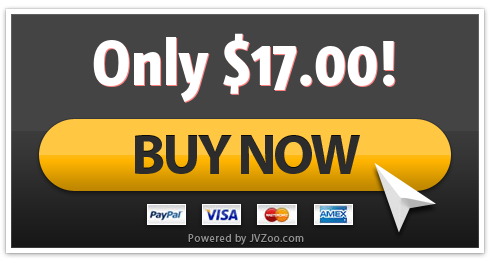 Health & Happiness,
Gordon
P.S. $17 for 10 articles is right at the low end of the scale for quality PLR articles. I know that, you know that, but I do it because I want to help as many PLR users as possible. The fact they come with quote images as well, and unique ones as well because I took them, makes this a deal that you should have already snapped up! If not, here's the button again: